Tuesday, February 24
A 300 mile day, but not on foot, don't get excited. On foot it was only 2.8 miles. This was the "road trip" day from Paris to Amboise in the Loire Valley. Nicole driving, me in the right seat, Jim and Jean in the back. After we missed the third exit speeding past Orleans, I took the phone as GPS and began giving directions. We had a few showers coming and going, and the wipers were like sticks of wood dragging on the windshield. That fact coupled with a driver who badly needs a cataract removed provided for a breath-taking ride. Coming home in the dark was even more thrilling. During lunch we bought a bottle of water and filled the windshield water reservoir in the car, but given the condition of the wiper blades, it made little difference!
Be that as it may, we left at 8:30 am and were back at 8:00 pm providing for a wonderful exploration of three Château: Amboise, Clos Lucé, and Chenonceau! Of course we stopped for a great lunch with a fine wine at Amboise after exploring the Château from top to bottom. King Charles VIII in 1491 decided to set up court here in his childhood home. He went to Italy and lured Leonardo da Vinci to Amboise to teach skills to workers and "modernize" the French Kingdom. Charles promised him anything he wanted if he would come, and he kept his promise. Leonardo was given a smaller Château nearby, and it is delightful to explore with an entire section displaying models of his inventions. One of which is the first auto mobile and the first bicycle. Leonardo is buried in the St Hubert Chapel inside the Chiâteau walls.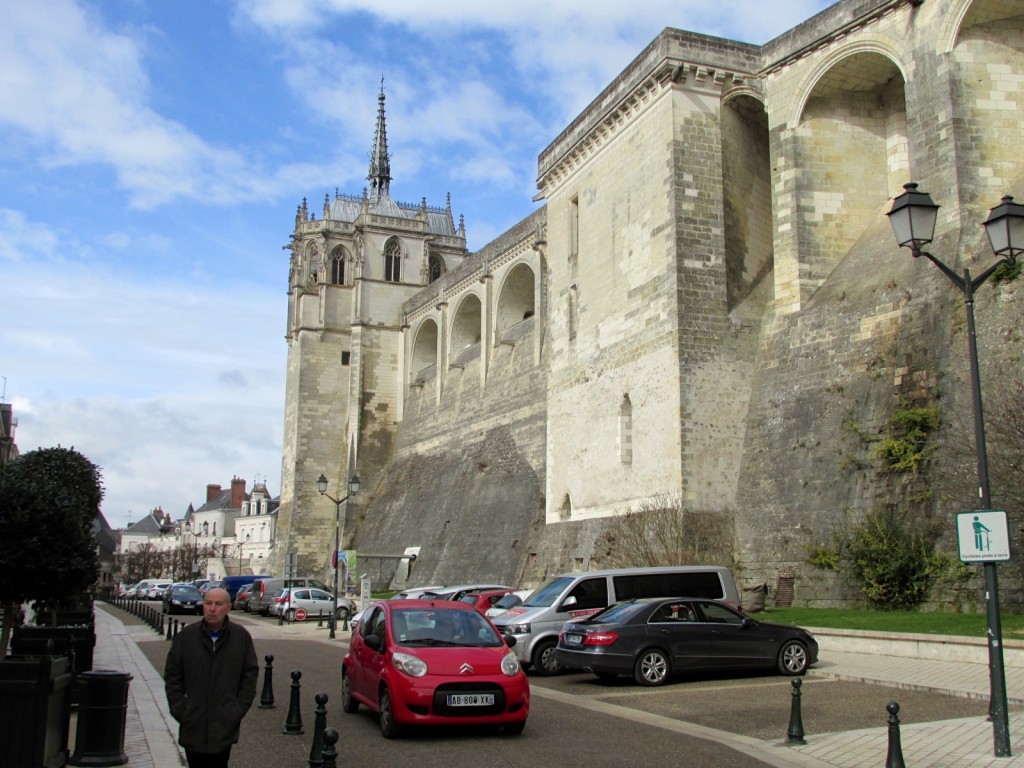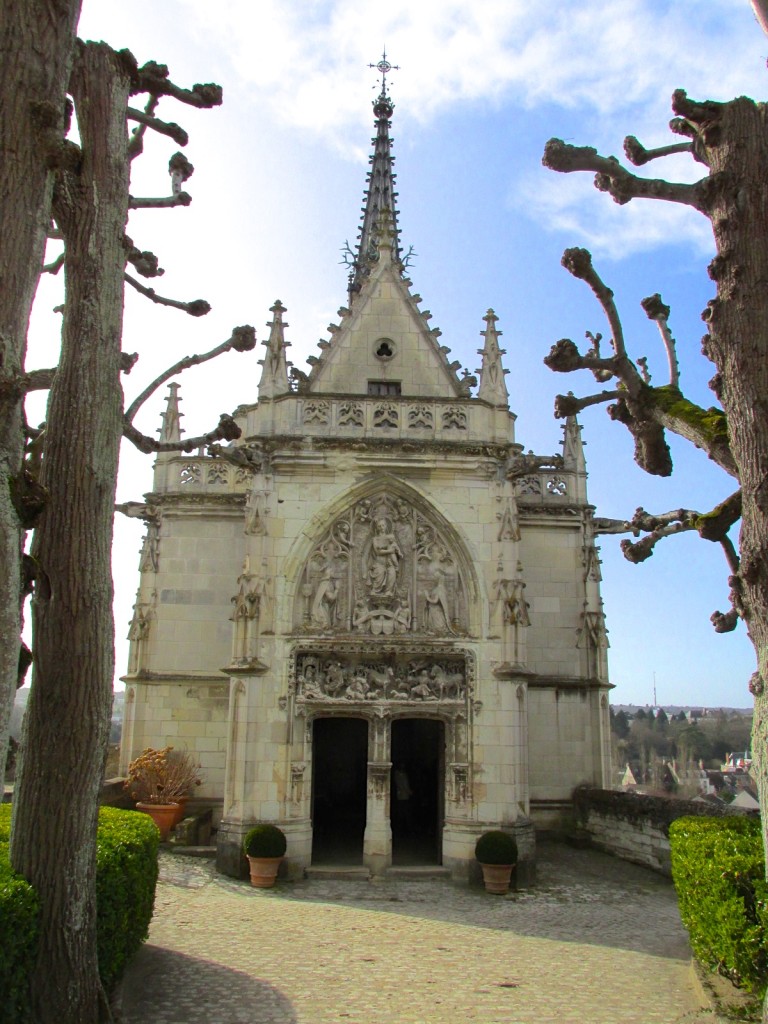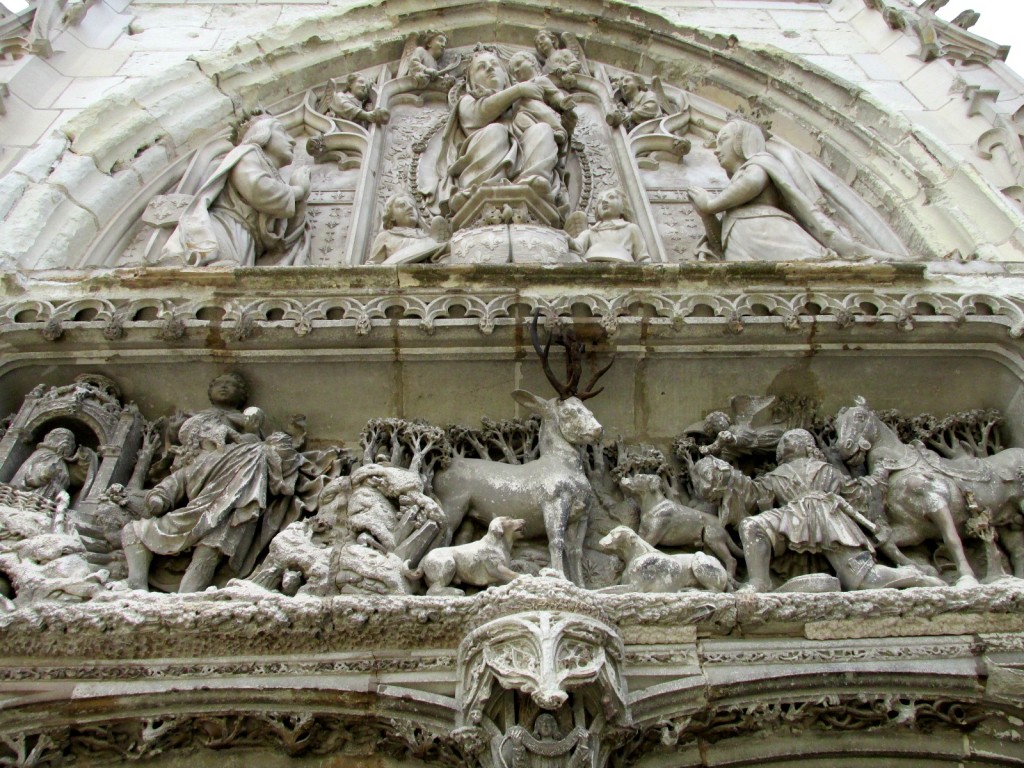 Above are Jean and Nicole in Amboise and below is Leonardo's Little house.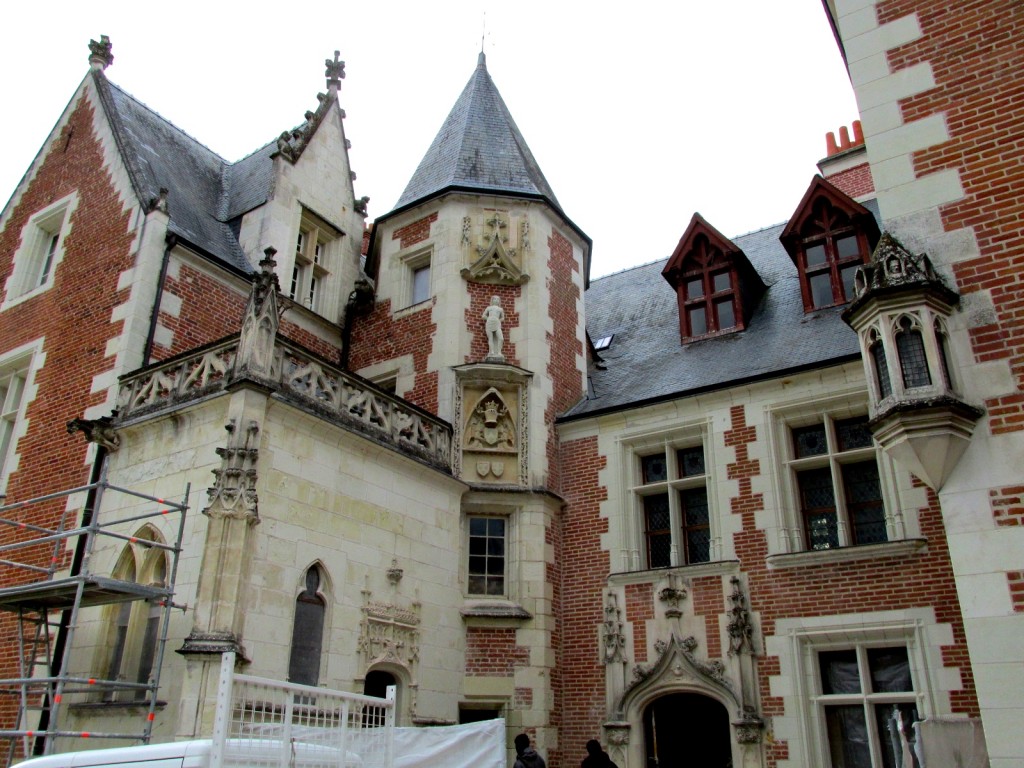 Off we went after lunch 11 kilometers away to Chenonceau, but it took awhile with a few detours through "round-abouts" because there was too much talking in the car or maybe too much wine at lunch? It poured down rain on us just as we arrived, and it is a long walk from the parking lot to the o, but we made the walk anyway like true pilgrims or senseless tourists.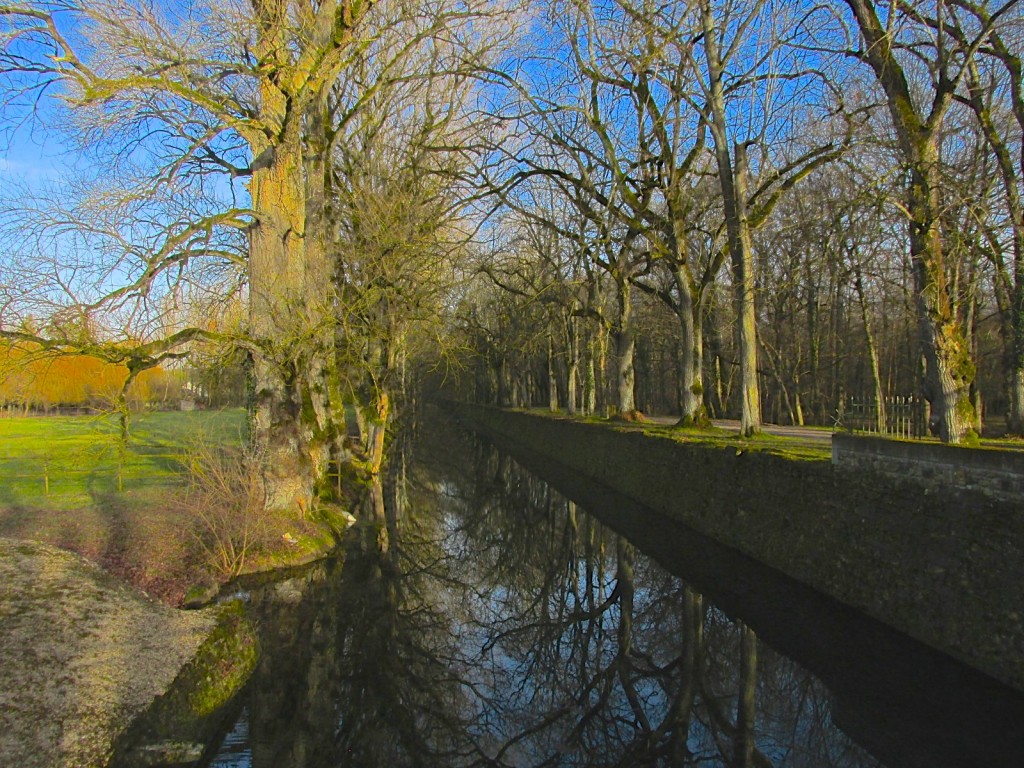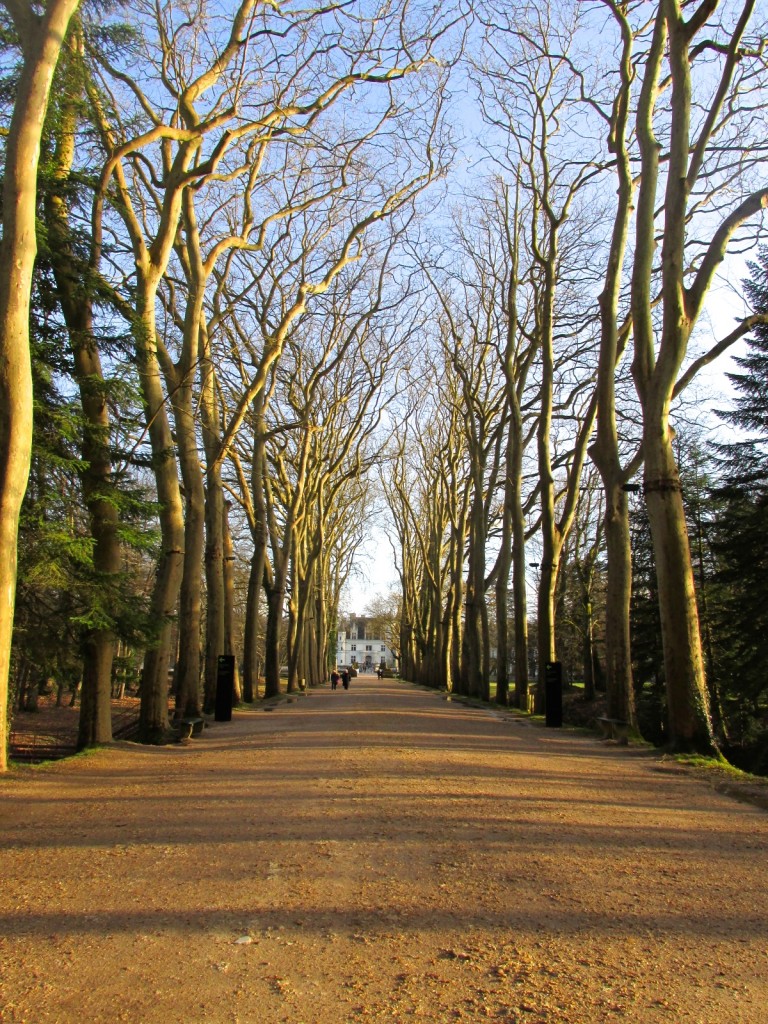 No sooner did we get there on foot than the sun came out providing us with great light and extraordinary views of this remarkable and historic place. It was already here in 1547 when Henry II gave the place to his "favorite lady" (never mind his wife who got nothing). Of course she was Catherine de Medici and didn't really need much, especially Henry. The history of the place reads like Downton Abbey, and in someways it looks like a French version of Downton.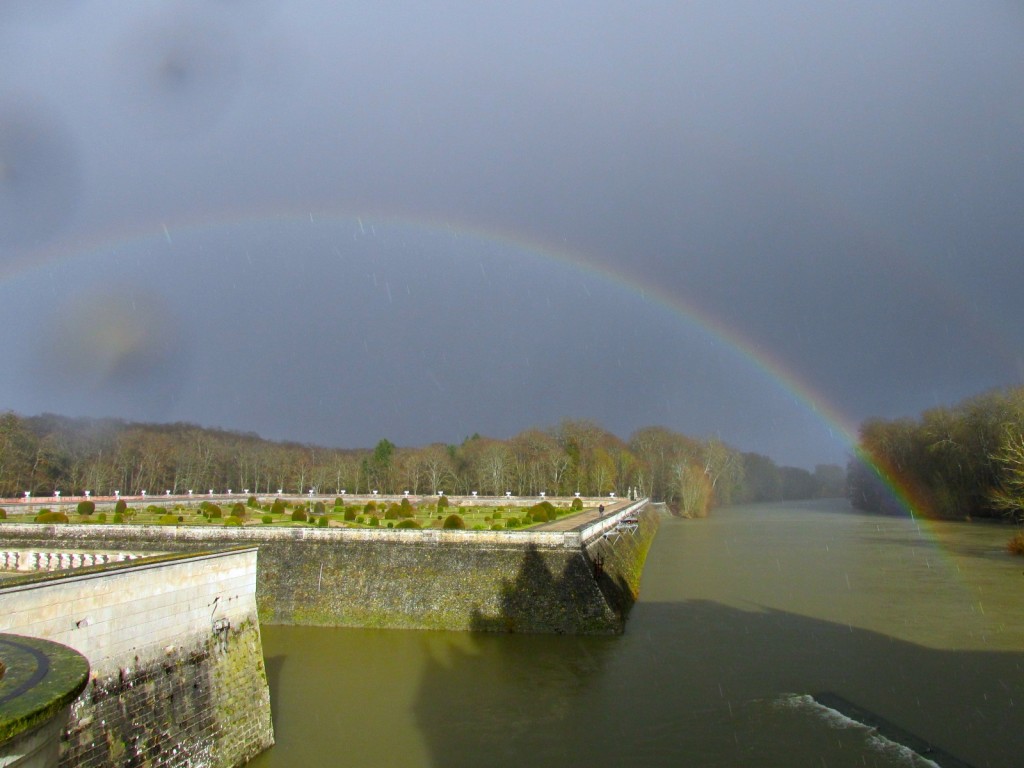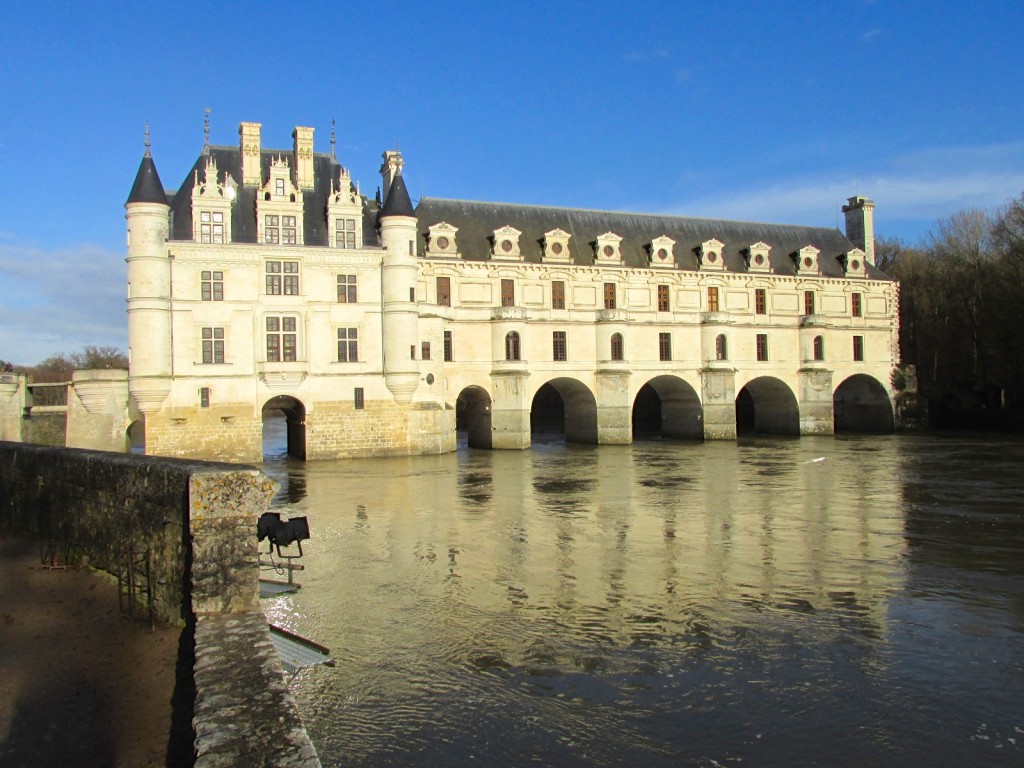 Jean (Nicole's husband) was tired from the day and wanted to head home after dropping us off in central Paris, so Jim and I headed for a nice Brasserie around the corner, and I will let the last photo tell the story of how dinner began.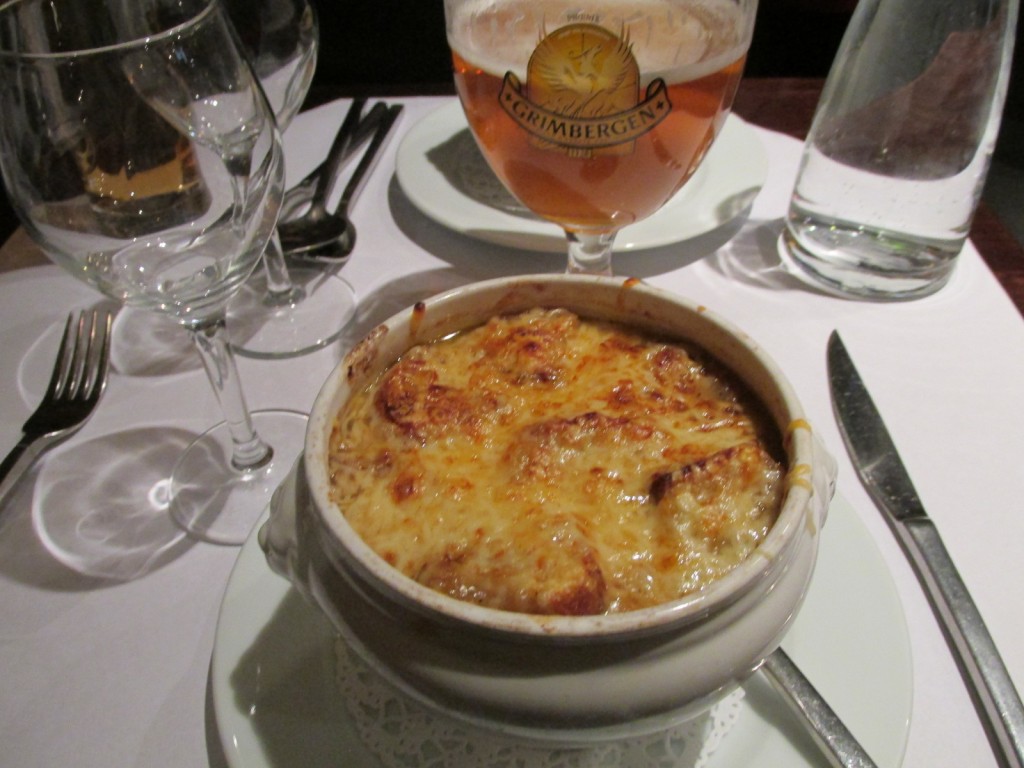 Only 3 days left. Tomorrow we entertain here, but the Archbishop is down with the flu and will not be able to join us. With the little table we have, it might be for the best, but we are praying for a quick recovery for him.