Saturday, February 21, 2015
"Le weekend" as the French call this was nothing more than a day of recovery, reading,  and relaxation. That's my "3Rs" for France. Half way through this adventure it was time for laundry. After sitting in front of the washing machine for a few minutes watching little green lights blink as I turned the one dial and pushed all the buttons, it started. There were no instructions, and the vocabulary on the front of the machine was way beyond my limits and experience. It had nothing to do with food, drink, or directions. I discovered there was no laundry soap. In some way being in this place is a little like being  at camp, so it was time to improvise. A potato peeler shaved a bar of hand soap, and laundry was underway. Jim suggested that we might be setting up an "I Love Lucy" episode with the suds leaking out of the machine and filling the apartment, but all was well. One hour and forty-five minutes later the machine beeped announcing that it was finished. I think it may have used about ½ cup of water, and not a lot of electricity because it spent most of time doing nothing except blinking lights.
Jim headed out to the Cluny Museum (Medieval) after a careful review of the map. Four hours later he was back reporting that he found the museum after a long walk on St Germain des Pres passing the museum on the first try. While he was out, having assured myself that the laundry was safe, I wandered around the immediate neighborhood for awhile to test some chocolate shops. There were more than I had time for.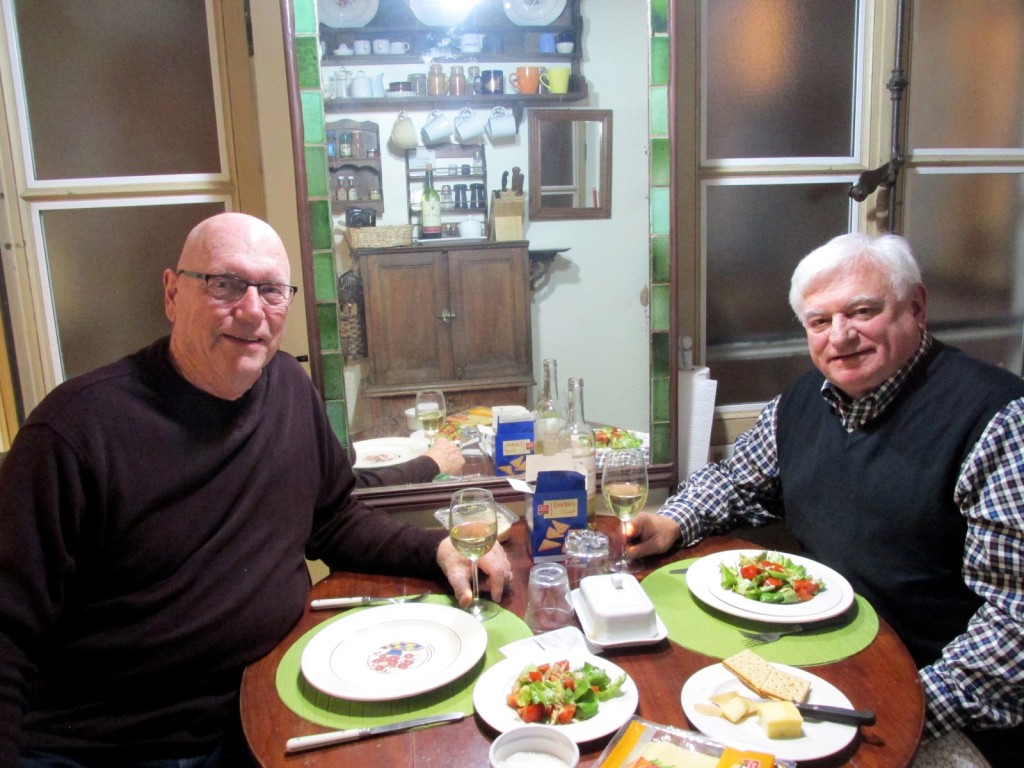 A grocery trip on Jim's part provided us with dinner, and we discussed where to attend Mass in the morning. I think it might be St Sulpice unless we want to save a few steps and go around the corner to the Jesuit church. My experience there in the past is that the music is more is like an interruption rather that folding all the prayer together as it does at St Eustache and St Sulpice. Stay tuned, and we'll fill you in on that later.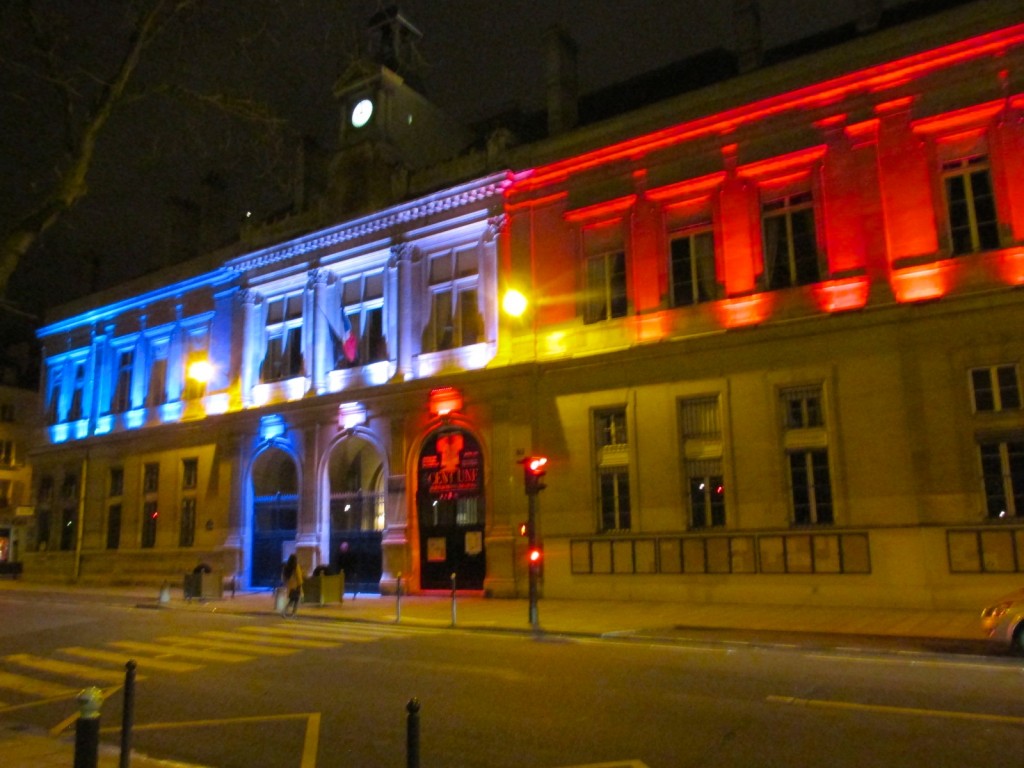 After supper tonight and some face time calls, I decided that I had not put in enough fitbit steps for the day, especially after the ridiculous amount of food/calories ingested yesterday. So, I headed out  and can now report 4 miles!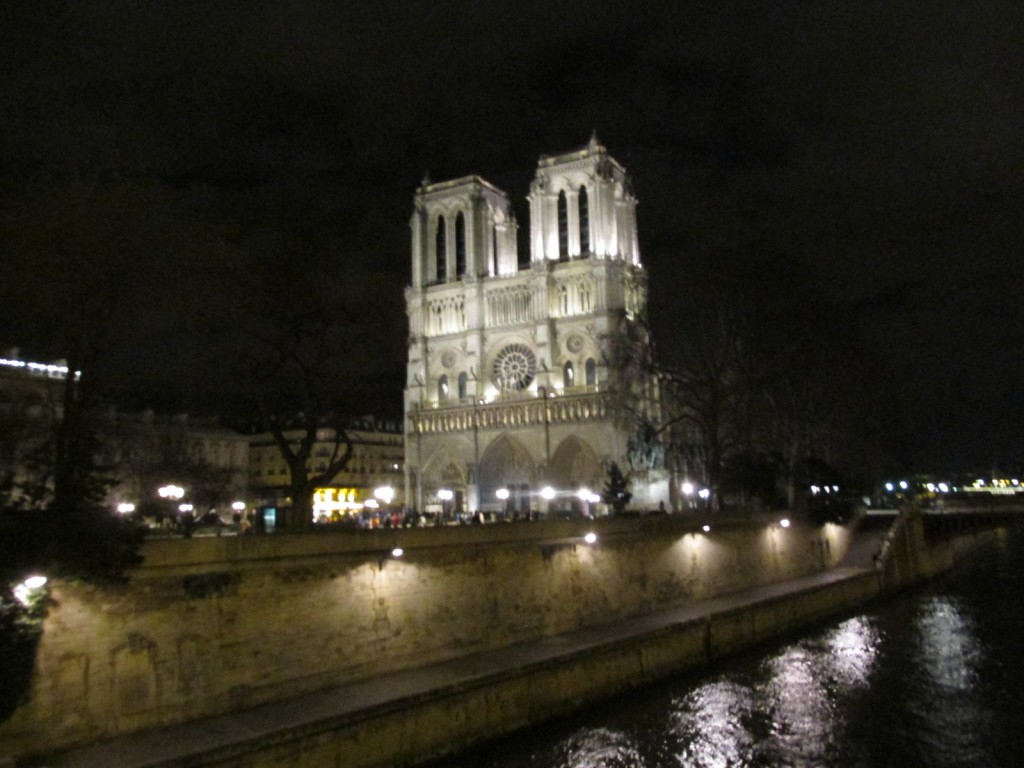 I walked down to Notre Dame on this very pleasant Saturday night with my trusty Canon camera. Calling this the "City of Light" doesn't mean much until you really see the lights. It is an enchanting place in the evening. People out walking, cafes full even at 10:30 pm; old couples walking along with their dogs, and young people laughing and standing around the squares. It's all so safe, and there is a kind of music to the sounds of traffic and laughter, cups and glasses, busses and horns honking. It's difficult to choose which pictures to post, but here goes……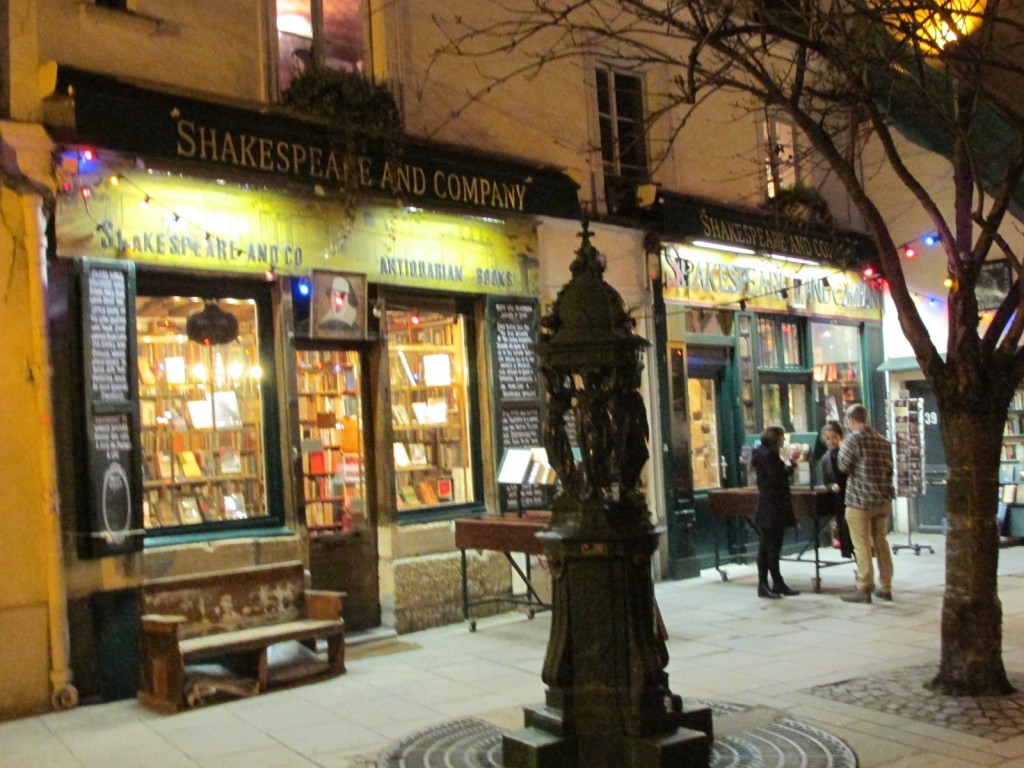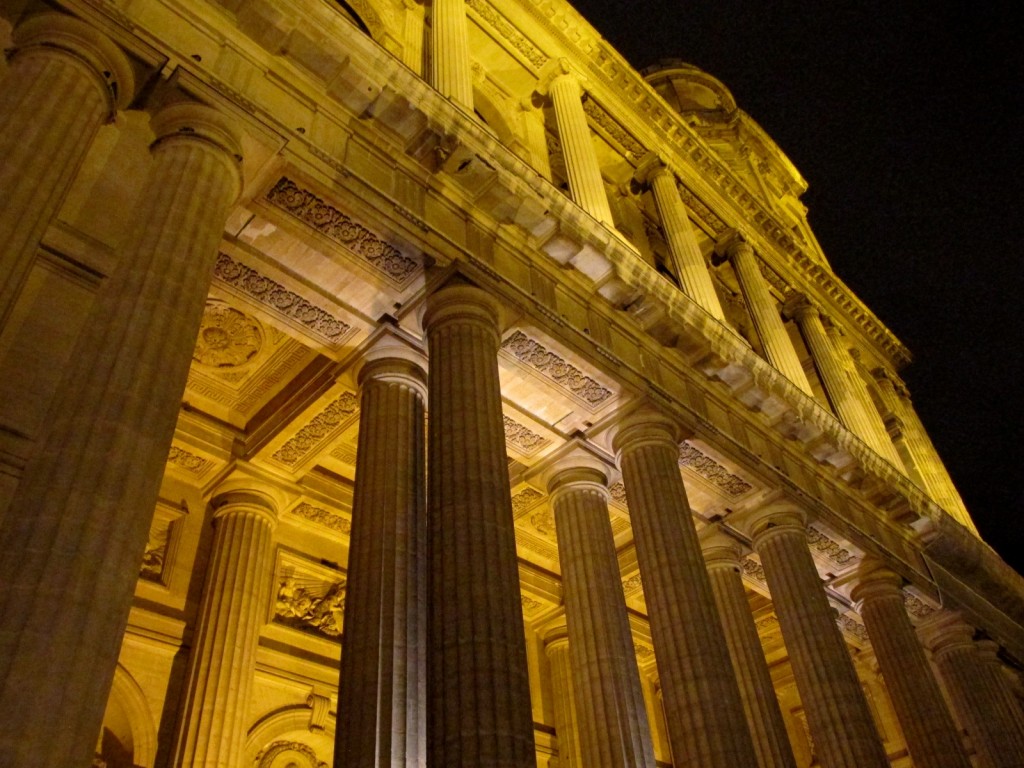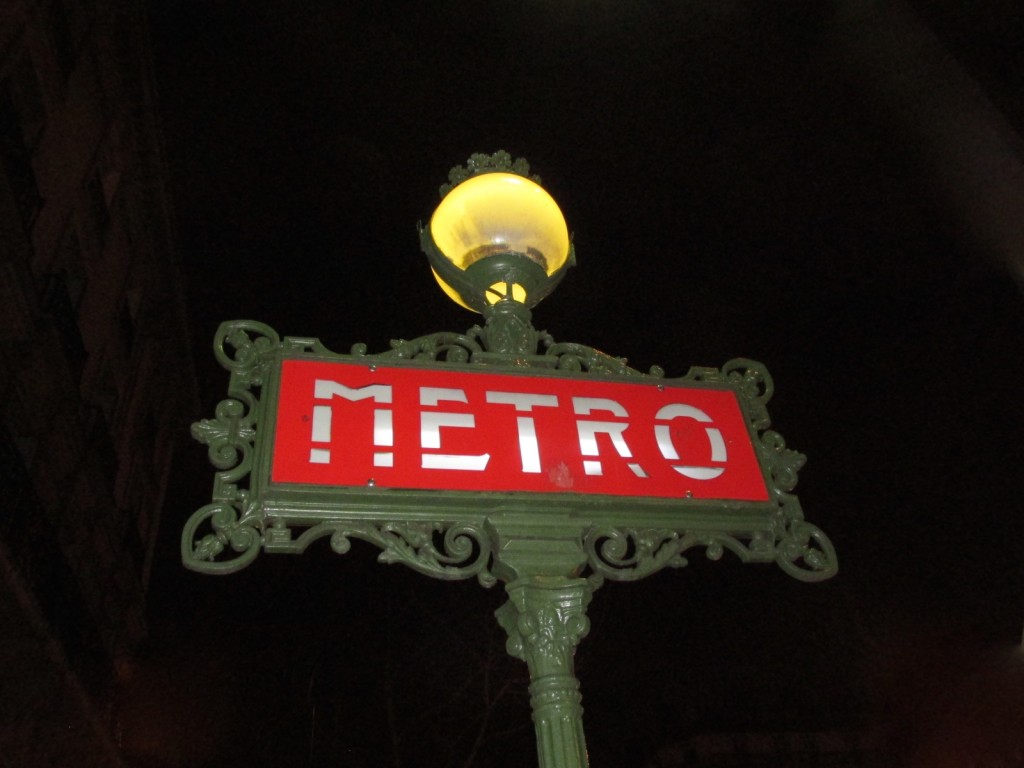 Good night everyone.