Ash Wednesday, February 18, 2015
If I do not hurry and get this posted, it will be one day late since it is almost midnight here in France. It was a long day with 3.5 fitbit miles logged. Most of it was in metro stations as we took the 6 and the 1 out to "Etoile" (Arc de Triumphe) to meet Nicole and go to see the Louis Vuitton Museum, and walking up the aisle for Ashes and Communion at St Gervais.
I don't think anyone who reads this will know where we were today, all day. It is called, "The Foundation Louis Vuitton", and it opened in the fall of 2014 built in the Bois de Boulogne at the west edge of Paris. American Architect Gehry designed the building which houses some permanent contemporary art and displays other traveling exhibits. Twelve glass sails wrap the building sitting in/on a basin of water that reflects the upward lift of the sails. Because it sits in a garden, the inside and outside all mix together. The photos do not even begin to capture the size, proportions, light, and space it creates. I will add some of the best pictures of the Museum, and maybe one or two from the exhibits currently in place. There are at least 15 galleries. The view from the Terrasses on top is extraordinary even though it was a slightly hazy/foggy day.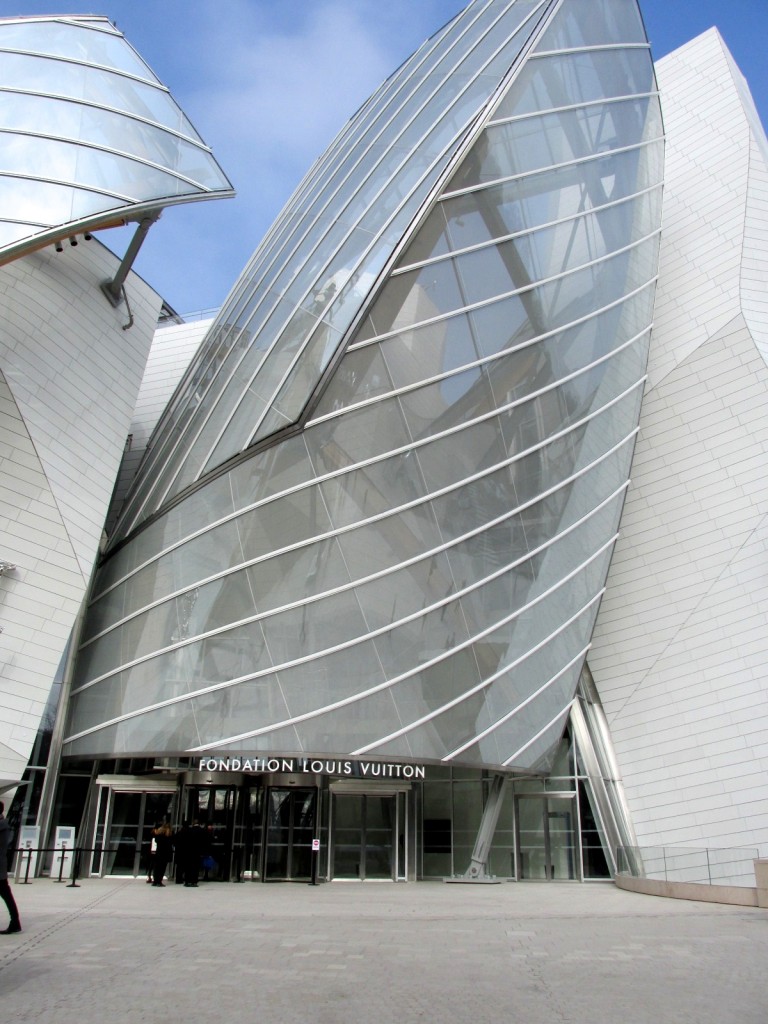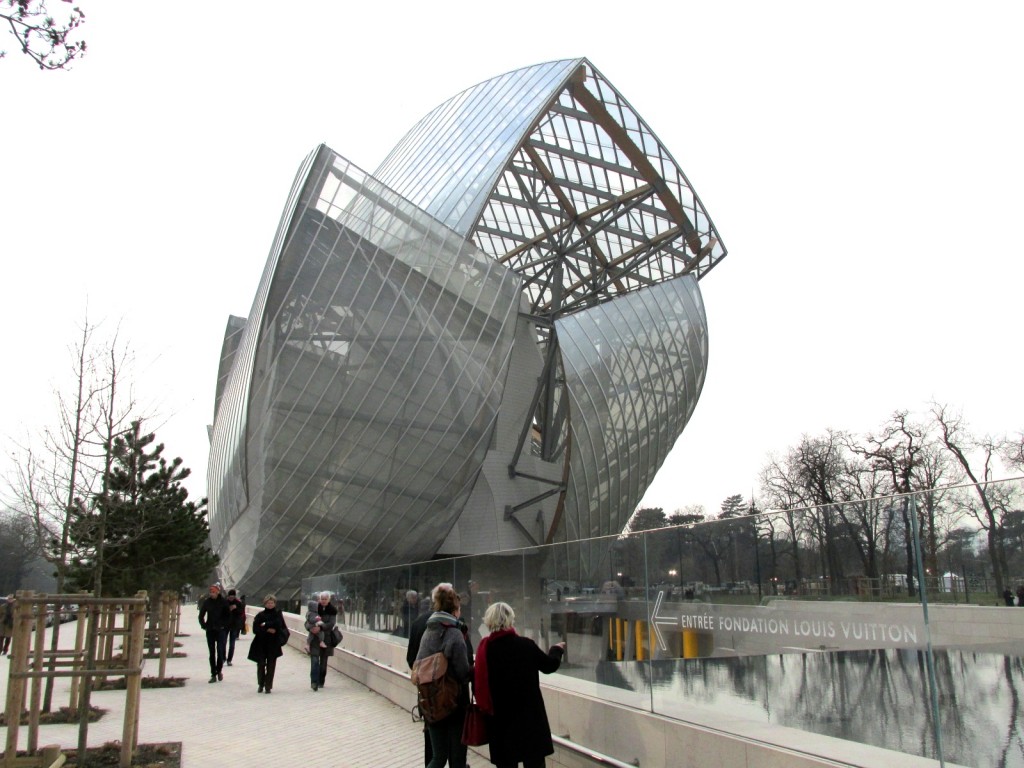 This is the shadow of Nicole, Jim, and me cast inside a very fascinating gallery called: "Contact" set up with floor to ceiling mirrors, black walls, and a light with a shade that cast shadows.
We kept the fast today, and finished off with a long but beautiful liturgy at St Gervais with the Monks and Nuns of the Community of Jerusalem and a church full of young people. The last pictures were taken at the end of the Mass as we headed home.
We took Bus Number 96 which was supposed to take us all the way home; but for some reason everyone got off and the driver announced the end of the line far too soon. I asked why he didn't go to where the bus sign indicated was the destination, and with some foreign accent to his french, he just said: "Termine". I wanted to termine him, but I did penance for lent and let him live. We walked the rest of the way stopping at the grocery for our breakfast tomorrow. If you ever need to get from Hotel de Ville to Montparnasse. Do not try it on Bus 96. Just walk.
Blessed Lent to everyone.