Tuesday, February 17, 2015
We were off to a slow start this morning. I headed over to the street market around 8:30 and picked up some fruit, a baguette, and some croissants for breakfast. Our social calendar filled up too as  I set up some times to visit Bishop Doré, Katherine Lucas, and Nicole and Jean. The fitbit reports 5.3 miles of walking today, and the score today is 2 to 1: two Museums over one Church. It all happened in the Marais without a lot of rushing around. A cloudy day with temps in the mid 40s made it a perfect day of indoor explorations. The metro got us to the Marais around noon, and the metro station is directly in front of the Church of St Paul and Louis built in 1627 by the Jesuits. Unusual in France because of the  Italian "Jesuit" style architecture it is worth a walk through.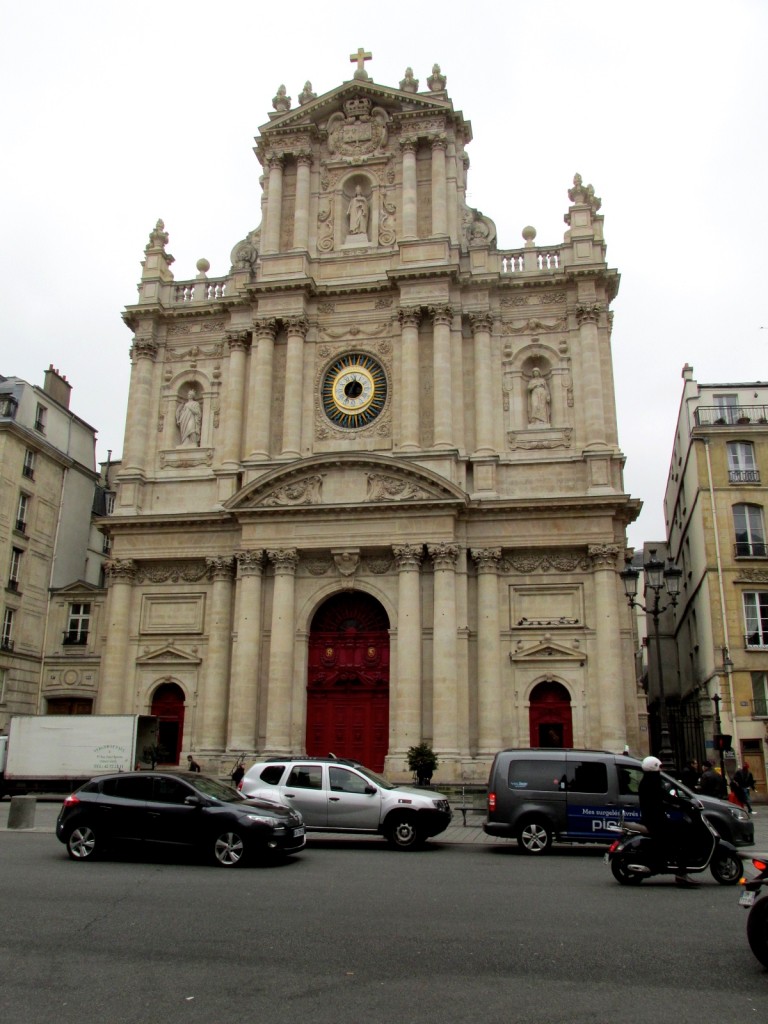 It was finished and dedicated on May 9, 1642 by Cardinal Richelieu. I can remember that because I was born three hundred years to the date later.  I found a Delacroix painting high on a wall and hard to see, but still fascinating and a real treasure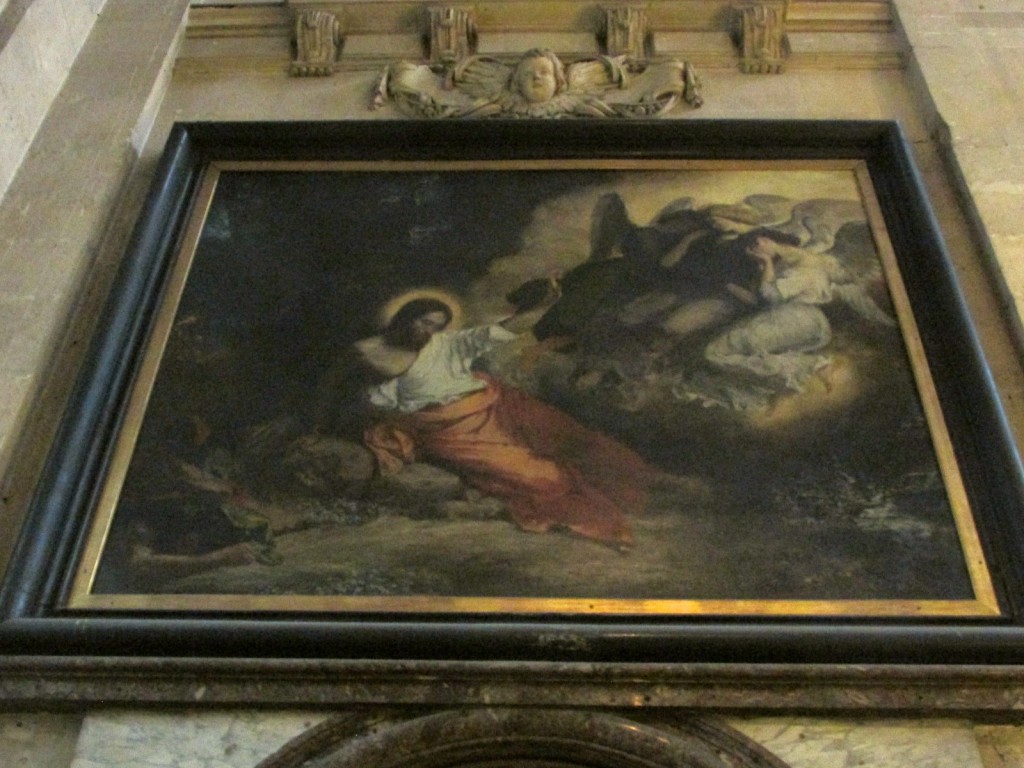 The Picasso Museum is a ten minutes walk from the metro and the church. We stood in line there for 50 minutes. It may surprise some that I was willing to stand in a line that long but it was interesting people watching. Jim made a comment after about 40 minutes: "What are all these french people doing here? They should have seen this place by now, and it's not as though Picasso painted anything new in the last five years." It was a curious though. There were certainly no English speaking people in the line.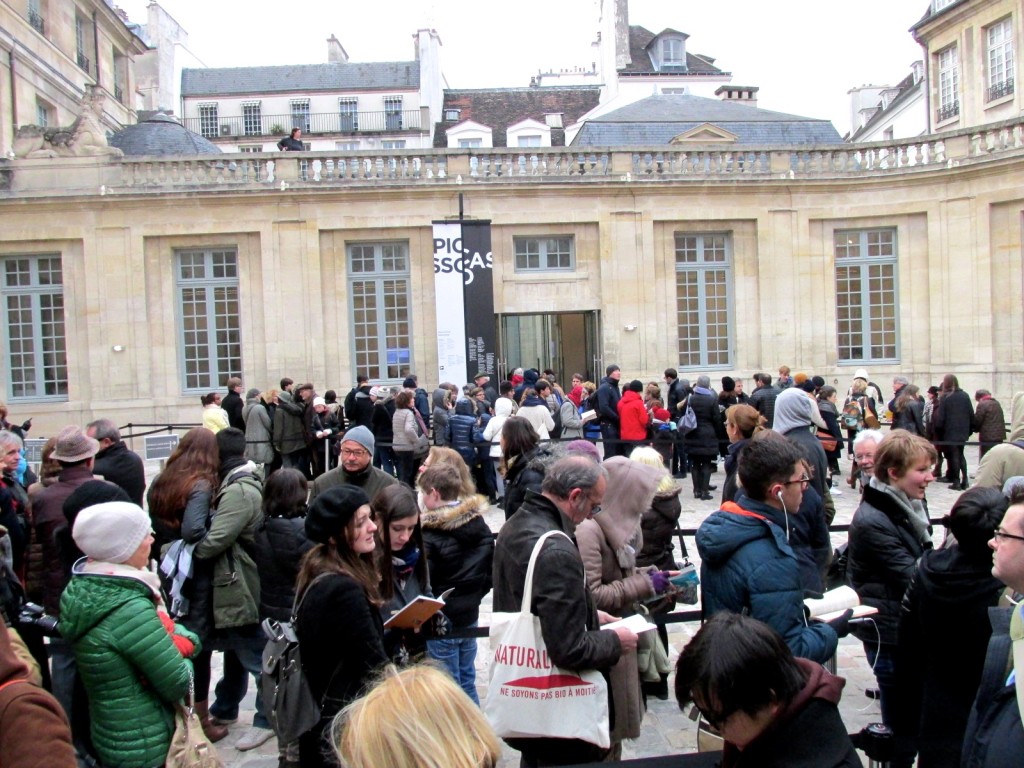 Later, wandering around the museum, I heard him mumble: "Naked woman: seventeen parts." A good description of one phase of Picasso painting. I enjoyed the whole thing.
I was here about twenty years ago; but the museum has been completely re-designed since then, and even though it was crowded, it was pleasant an the crowd flows nicely, not like the Vatican Museum!
Looking at an entire museum of Picasso art can work up an appetite, so we stopped for a sandwich (ham, butter, baguette) and bear at a nice place facing the Place Vosges revived us for another Museum, The Caranalavet Museum which contains all sorts of interesting paintings and antiques items concerning the history of Paris. It contains 600,000 exhibits in more than 100 rooms.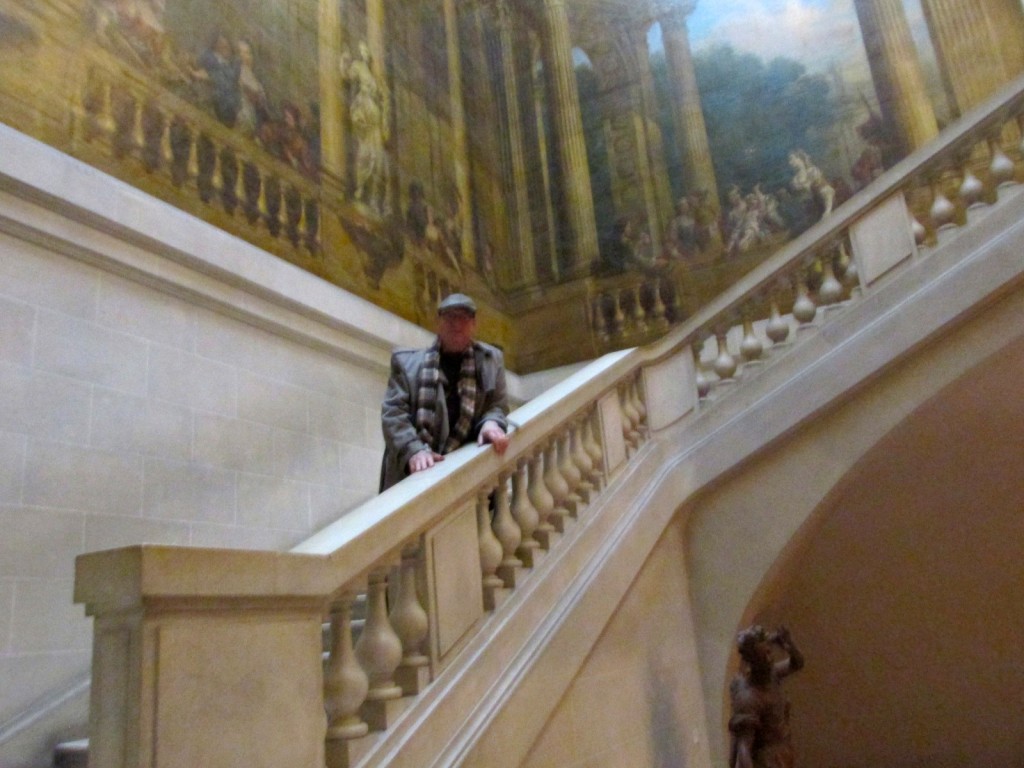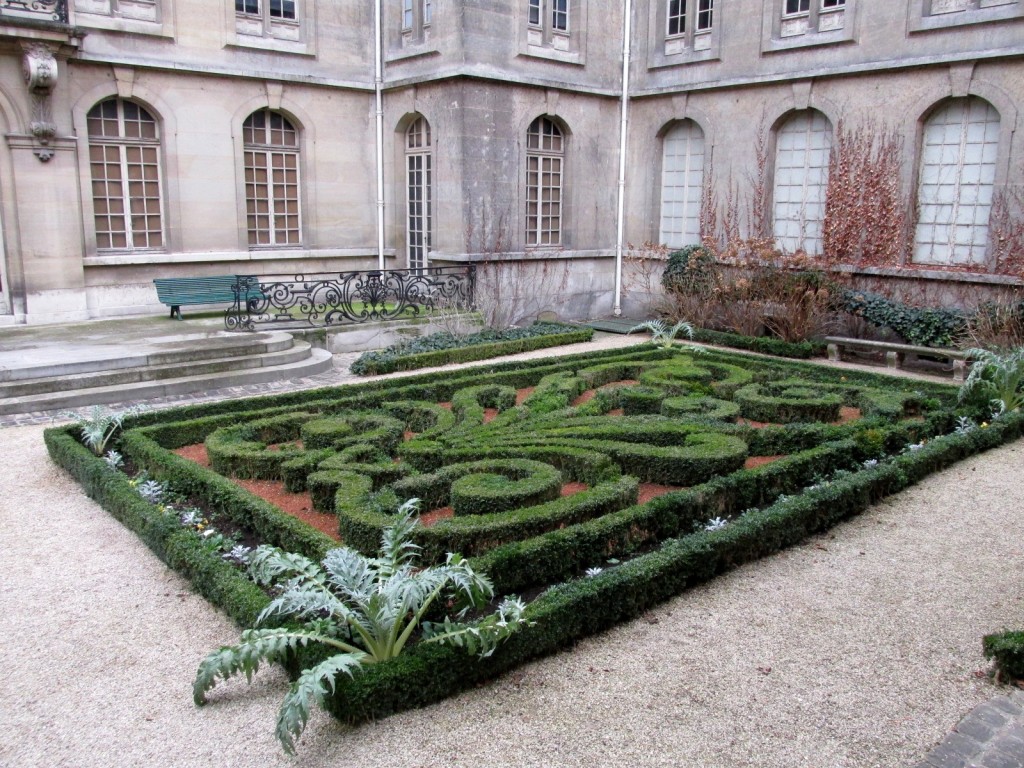 Built in 1548 it was the home of a french noble family into the 18th century when it was turned into this museum. There was a lot of stair climbing, and the museum is not particularly "English" friendly; but it certainly stirs the imagination. There is an entire section with artifacts from the Roman City here, and a marble pillar from the Merovingian (6th  century) church that preceded Notre Dame on the Island. There was a great map of the Roman City which I had never seen before mostly spread on the left bank with a Forum and Arena. Only the ruins of the Arena are left.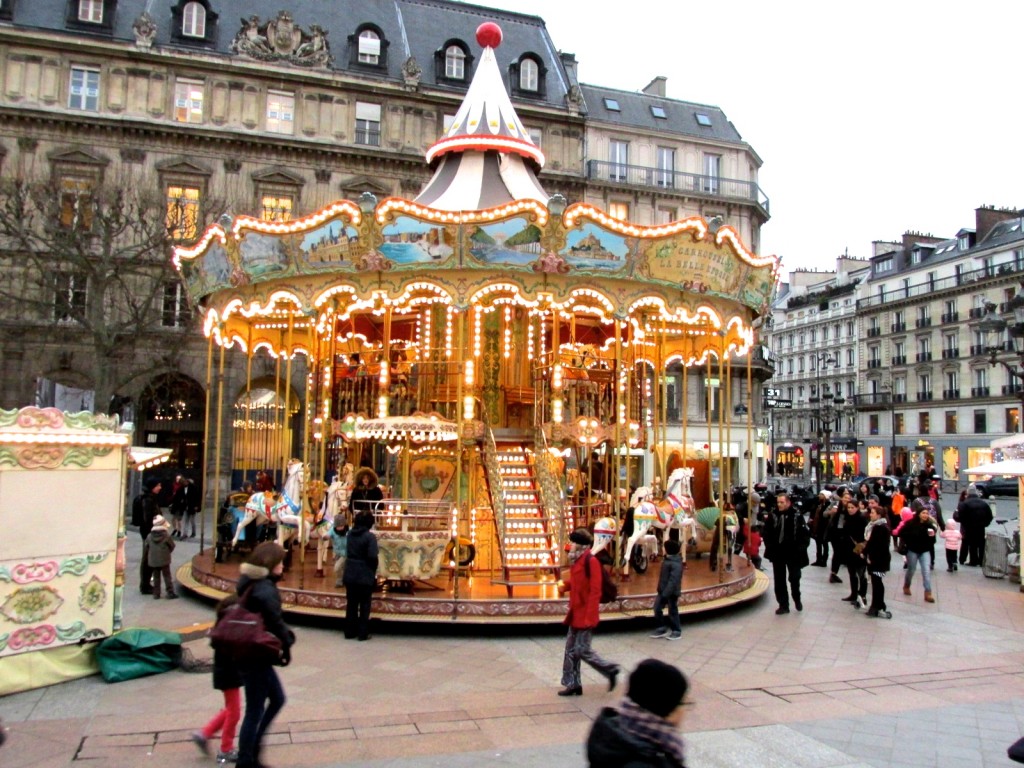 As it began to get dark we stopped to watch the skaters at the big ice rink in front of the Hotel de Ville  (City Hall). Same people banging into one another and some young guys playing hockey.
We decided to celebrate Mardi Gras by a great dinner and headed up to La Couple; but we were too early and not willing to hang around and drink till 8:00 pm. So we walked across the street to another equally old and well-known restaurant "Le Rotonde". It's a grand place founded in 1911 and a favorite of expats in the 20s and 30s also frequented by Picasso so it was a perfect end to the day. Our Mardi Gras consisted of duck and lamb as main courses, and even though it was not officially a Sunday, there was Baba Rhum for me, and three (3) scoops of ice cream for James F. Hackett.
Tomorrow we hope for sunshine and will be at the Vuiton Museum which is a contemporary architectural work of art. Look it up on line. More comments to follow, and it's Ash Wednesday.