Day 12 June 18, 2015
Sitka
This port is my favorite, and there was no disappointment today. Fr Jacobi and I managed to get five miles in with much of that in the State Park walking through the Rain Forest and learning about Totums. There was a visit to the St Michael Russian Orthodox Cathedral again, and this time around we took the tour of the second floor of the Bishop's House which is carefully restored to the conditions in which he lived with the original furnishing, and other pieces of the late 1700s when "Father Innocent" who first came here as a missionary priest and later returned at the direction of the Czar as the Bishop of a Diocese that covered all of Alaska and the eastern portion of Siberia.
We stopped in to take a look at the Lutheran Church. A tour was in progress and the guide mentioned that the pipe organ was the first pipe organ on the west coast of North America, built in 1844. I perked up, and the guide invited me to play it. With great fun I provided a short concert for the others on the tour. It has been through a fire, but only the case was damaged severely. Some of the wooden pipes show scorch marks, but it plays beautifully.
The walk through the Rain Forest was spectacular, and a State Museum at the entrance to the Forest Trails was full of Indian artifacts and cultural information. A tasting of the local brew finished off the day on land, and we were back in time for "Royal Dutch Tea". I'm not sure what the "Royal" part is all about, but the tea and the pastries that go with it make this event a "not to miss" item in the daily schedule which, for those who did not get off the ship, included the usual things like: Candle Making, Team Trivia, and a Lecture about where to shop and what to buy in Ketchikan. More "T" shirts and Diamonds? There is a Comedian scheduled for tonight. It remains to be seen if I'll get there. The supper menu is not particularly unique, but it will be sufficient.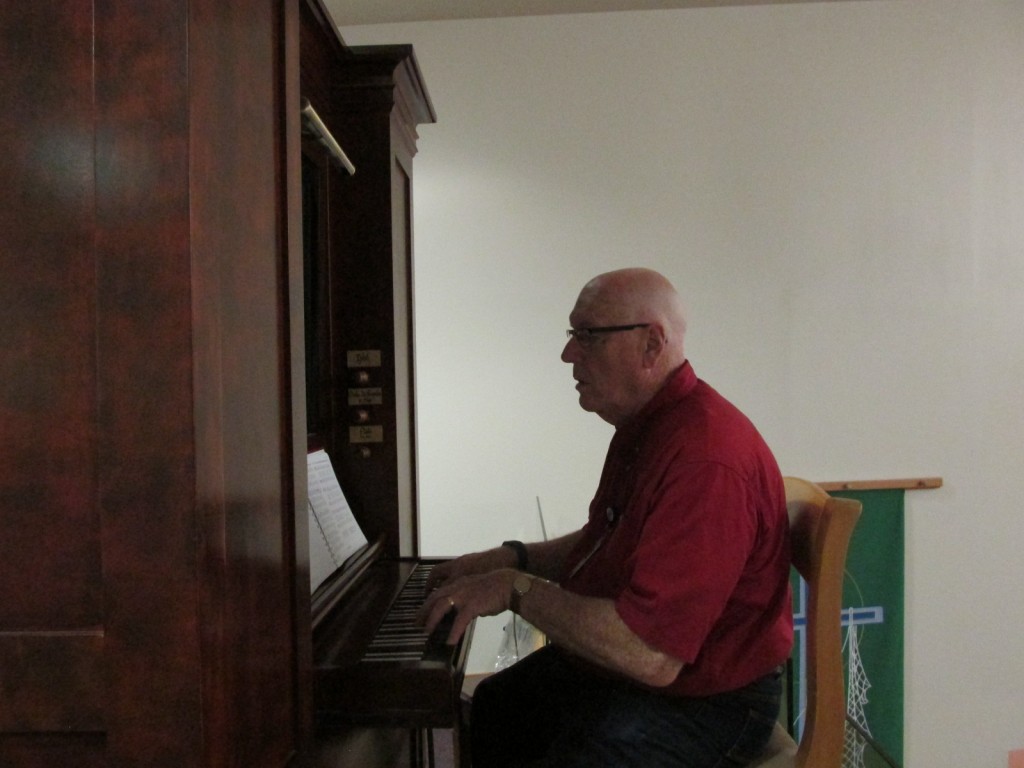 Kessler Organ #45 1844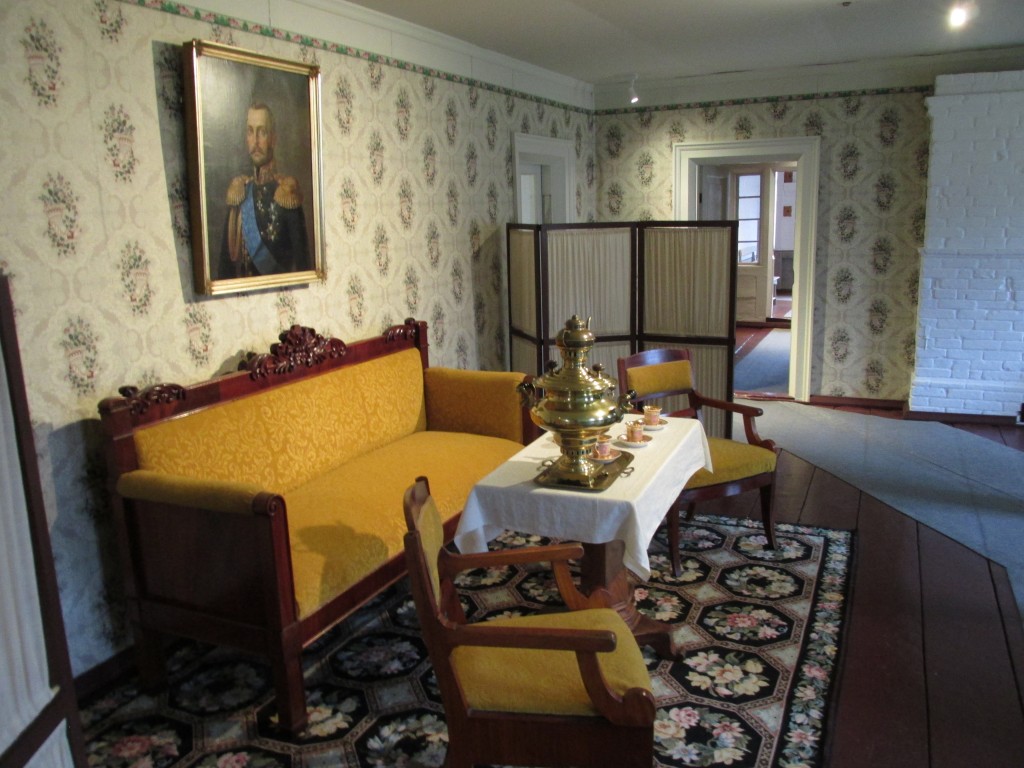 The Reception Room in Bishop's House