Day 11 June 17, 2015
Juneau
58 degrees in Juneau today, low clouds, and no rain in the "Rain Forest". However, it certainly looks like rain in Oklahoma City which may soon become a "Rain Forest" if typical summer weather doesn't start. After a waiting for everyone to get off who had signed up for tours and excursions locally, I got my 10,000 steps in around downtown Juneau. If there is an "Uptown" in Juneau, it's everything except Main Street because the hills are steep. I should get credit for twice as many steps because I made it up to 5th street again trying once more to get into the Russian Orthodox Church. NOT! Two signs in the gift shop window said "OPEN". NOT! There is a lot of work going on to retrofit the foundation and repair the roof, and one of the workers told me that "he" had been there for a little while and just left. Whoever "he" is must not be very interested in seriously getting the work done and paid for even though there is a sign begging for money to help restoration and preservation of the 1866 building. With four cruise ships in port today putting about 12,000 tourists on the street for the day, anyone with sense would have the place wide open and their hand out. NOT! The Zaandam is tied up next to us headed to Skagway. Two Princess Ships are also here making for a lot of people on the streets looking at T Shirts and Tanzanite, Furs, and Snow Cones.  Can you imagine a Snow Cone stand in Alaska?
The State Capital Building is still closed up tight for major restoration. Much retrofitting for earthquake protection going on. The place needed a face-lift. I walked around the Governor's House today and have posted a picture of it. How Sara Palin could see Russian from here is amazing. She said she did. Even if the sky was not cloudy, I have serious doubts. It is high on a hill however. Maybe Xray or some super secret spy satellite….As I said before, I keep thinking Putin is going to want this place. There are about 35,000 people who live here year-round. It really is a very pleasant big town or "little city". Not much traffic, and breathtaking views and forest covered mountains everywhere.
The movie is some Disney animation tonight, so I think I will spend the night with music with Sebastian or Larry at the keyboards.  Tomorrow Sitka, and actually it's beginning to feel like I'm headed home.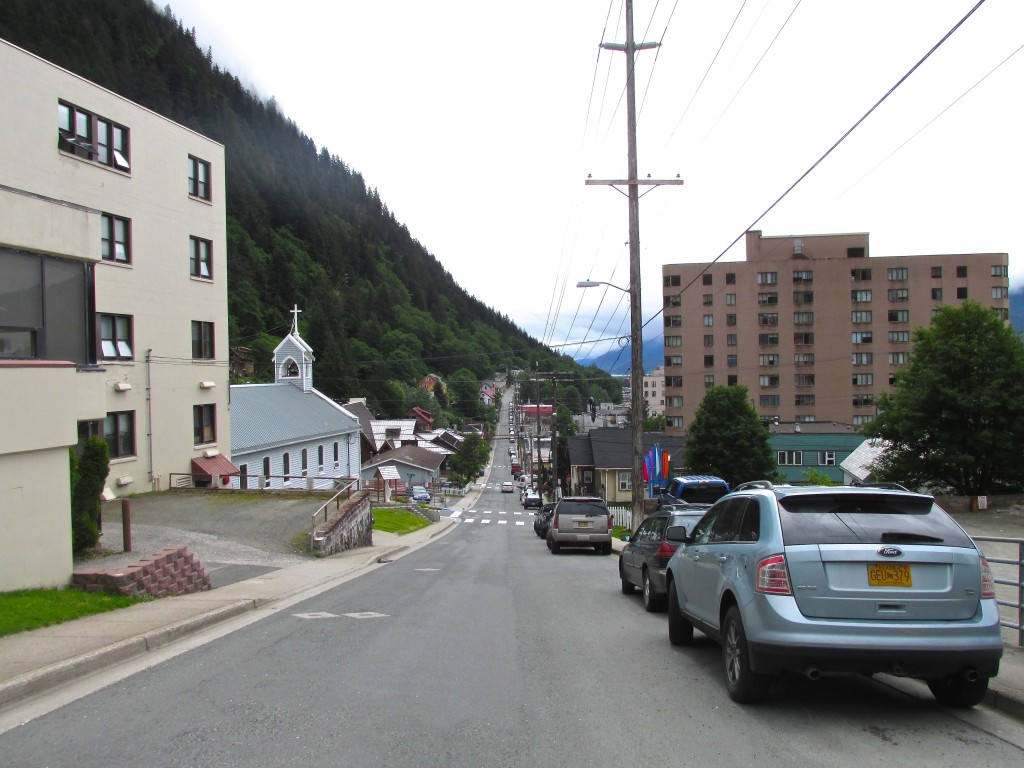 Looking down Seward street with the Cathedral of Our Lady on the left.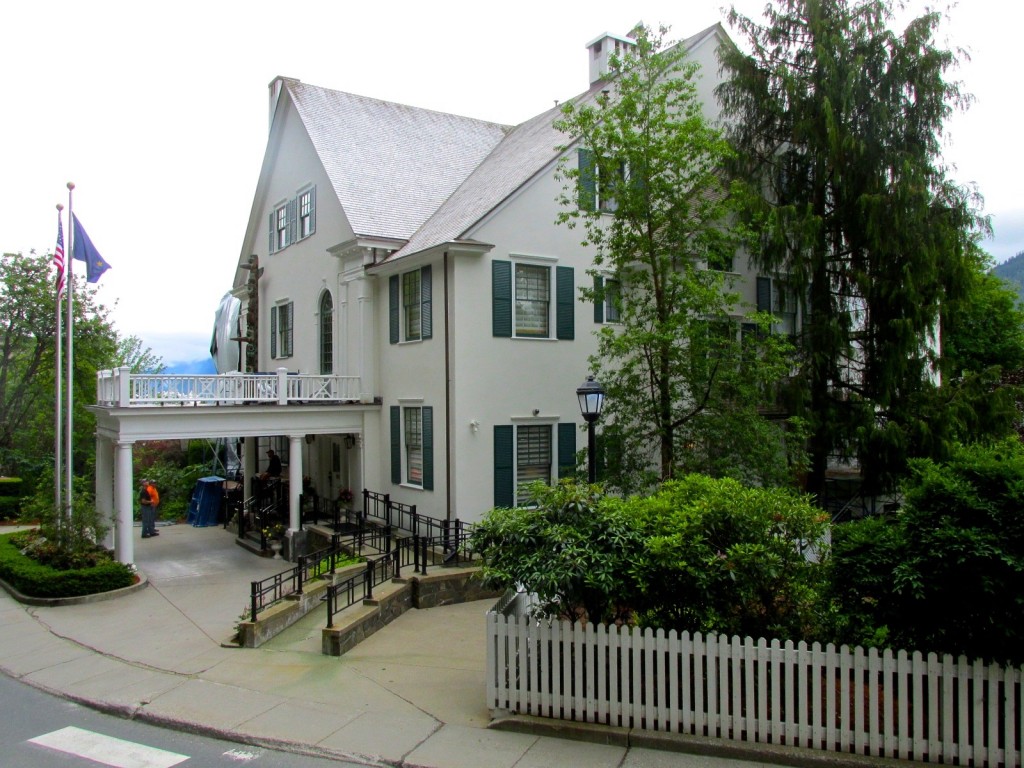 Alaska Governor's House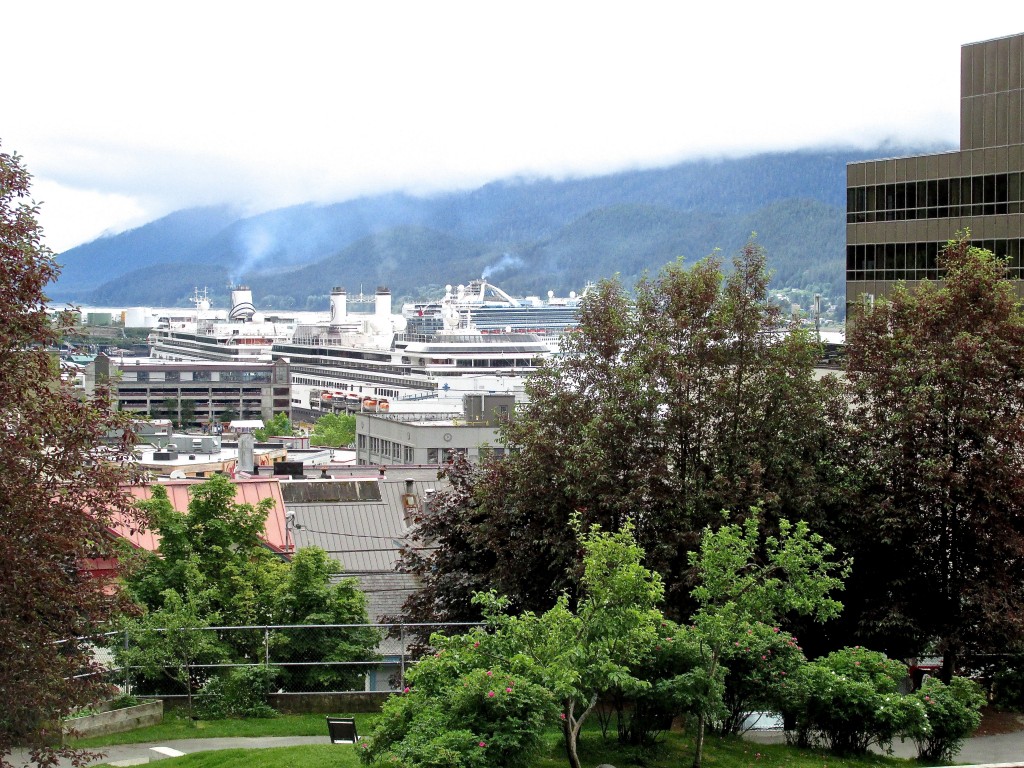 Tops of three out of four ships docked at Juneau today – Juneau's Rush Hour Traffic.