Friday, February 27
Sunshine is back! Temp in the 40s. I discovered that there is a painting by Giacometti at Notre Dame des Champs which is about 15 minutes away on foot, so we walked up there to see it after breakfast. It's an interesting 19th century church. It is up on Montparnasse which is noticeable uphill  walk of about 20 minutes.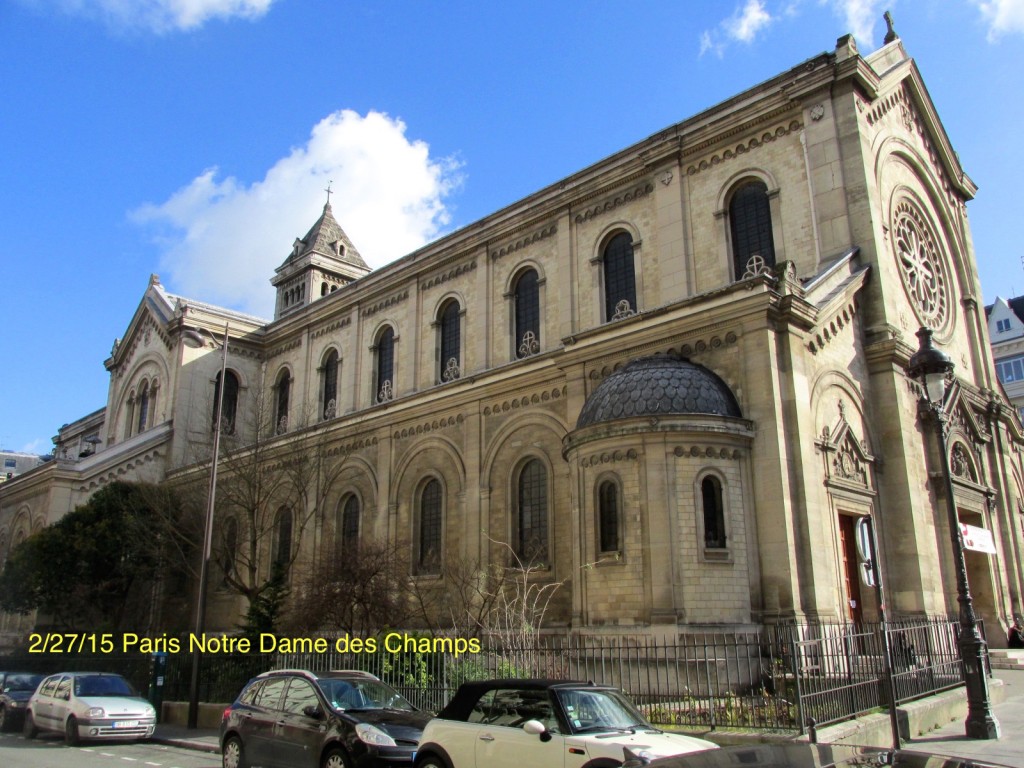 There was a Roman Temple on the site 2000 years ago replaced by a Christian church early on. That wooden church was eventually replaced by a big monastic church in the 1600s. The revolution ended all of that and the church was torn down. In the 19th century the present building went up, and it is a thriving parish church now.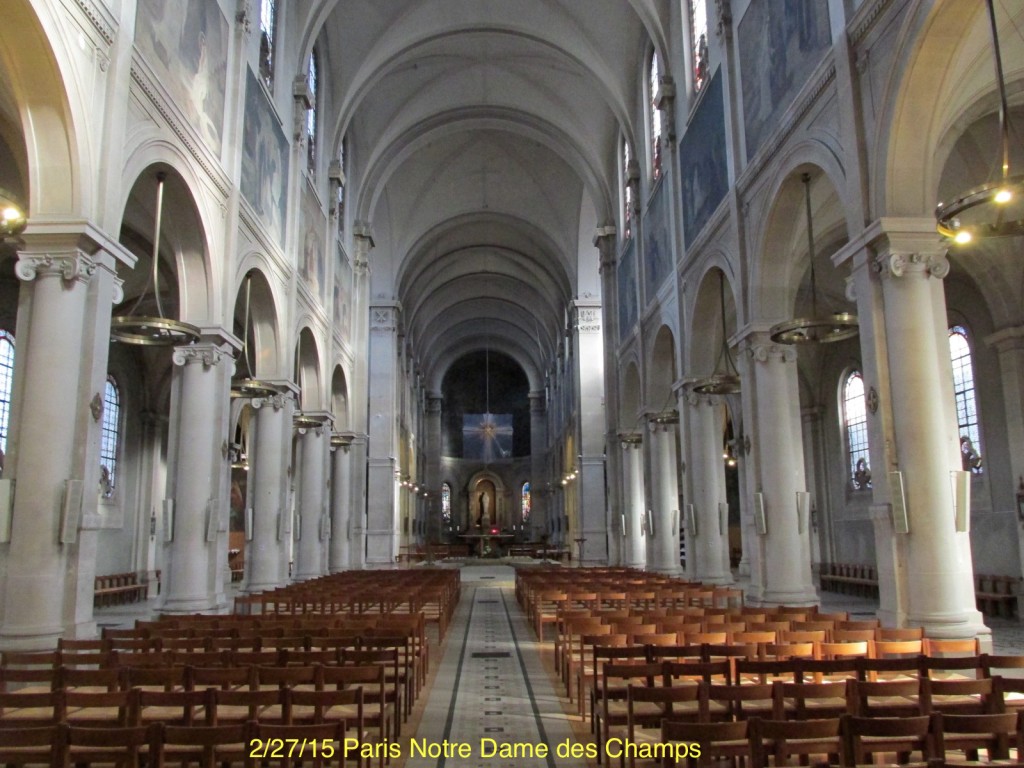 The Giacometti painting was not hard to find even though there are many paintings in the church. It has some of his characteristics, but most unique is that the subject matter is the "Holy Family" and Joseph is holding the child Jesus. 
Nicole woke us up at 8:30 with a phone call just to check on us and see what we did yesterday. She was on a train headed into work again with a group from Indonesia. Then before I could get back to sleep another call came from a priest I know who studied at Catholic University in Washington. He is presently assigned to Lourdes and was coming up to Paris today for an appointment. So, we enjoyed an early dinner with him tonight. After exploring the church of Notre Dame des Champs, we walked over to the School of Medicine to explore the Museum of Medicine which consists of a small but fascinating display of surgical instruments and procedures all through the ages of French Medical research. Jim had me cracked up wanting to know why I brought him to a torture chamber and providing muffled screams as we looked at very primitive drawings and instruments. Here is an early version of hear aides, and then a highly developed but you primitive saw from the late 18th century for orthopedic surgery!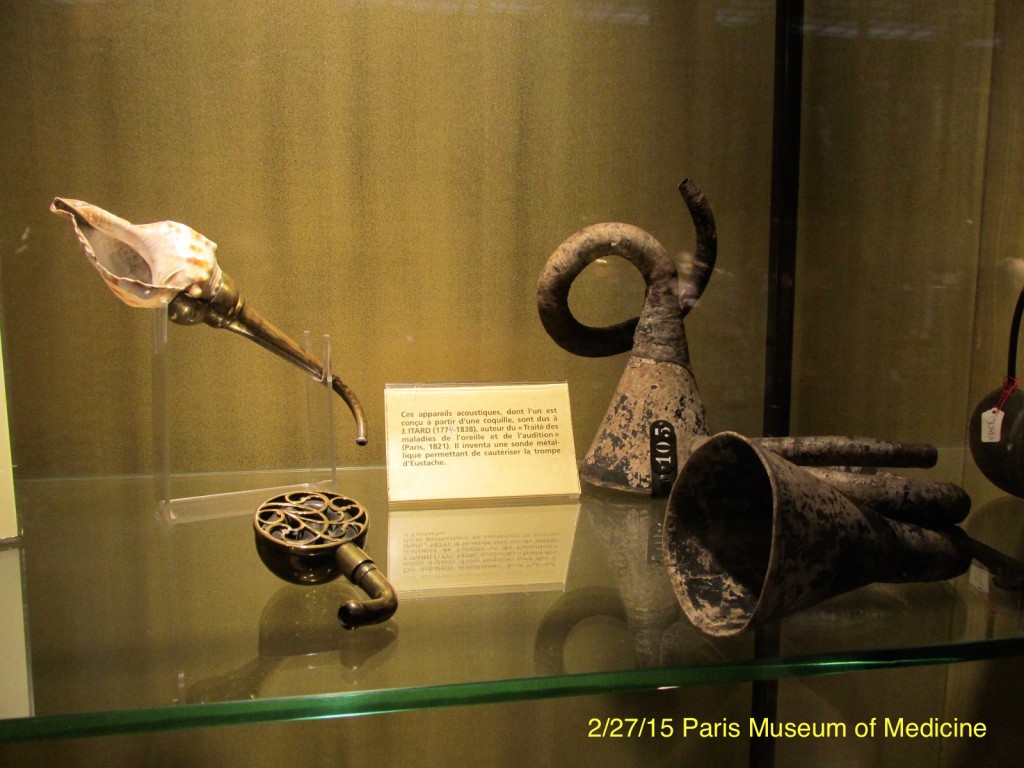 I can't imagine being cut on with this thing!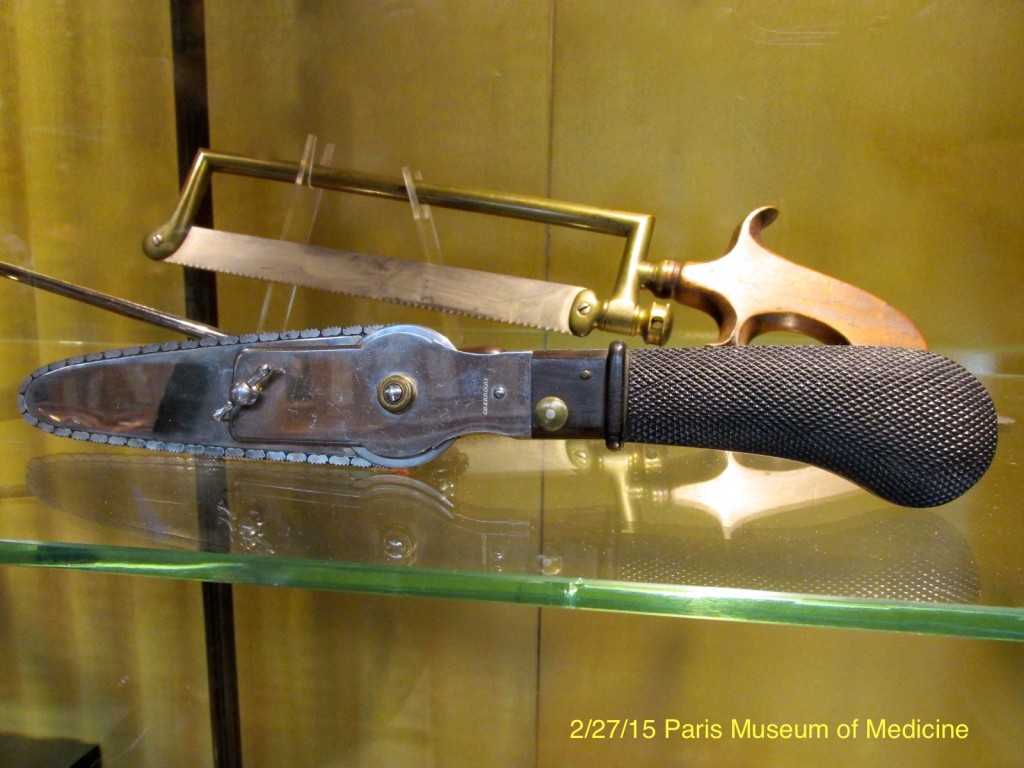 One last picture of that machine as we pack and head to the airport at 5:30 in the morning.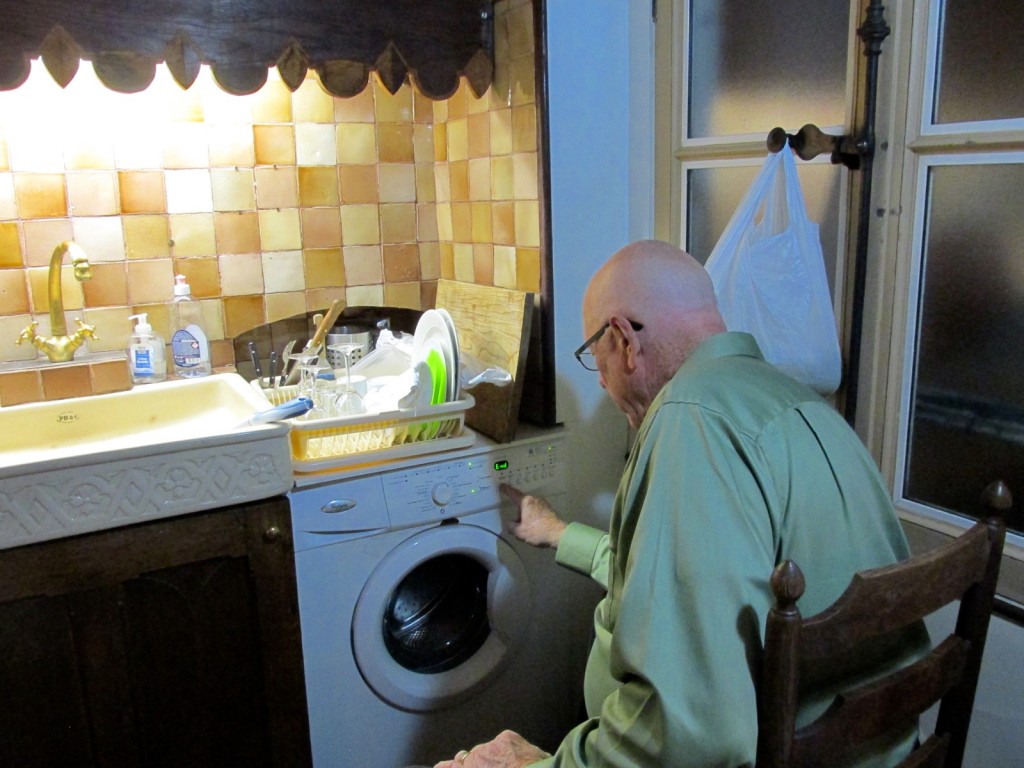 GOOD NIGHT ALL.