Wednesday, February 25
This was food day and reading day. All we really did was prepare for a dinner party here in the little apartment. At 484 square feet, there is not a lot of room for entertaining; but it works with a little planning. I made a long list for the grocery store trip today, and then I forgot to take the list. However, making the list was responsible n'est pas? As a result of forgetting the list we came home with twice as much as we needed, but without the coffee filters. I have made another list for tomorrow. We have fun at the "Mono Prix" store which is about 10 minutes on foot. This walking to the grocery is a good idea because you do not buy more than you can carry home.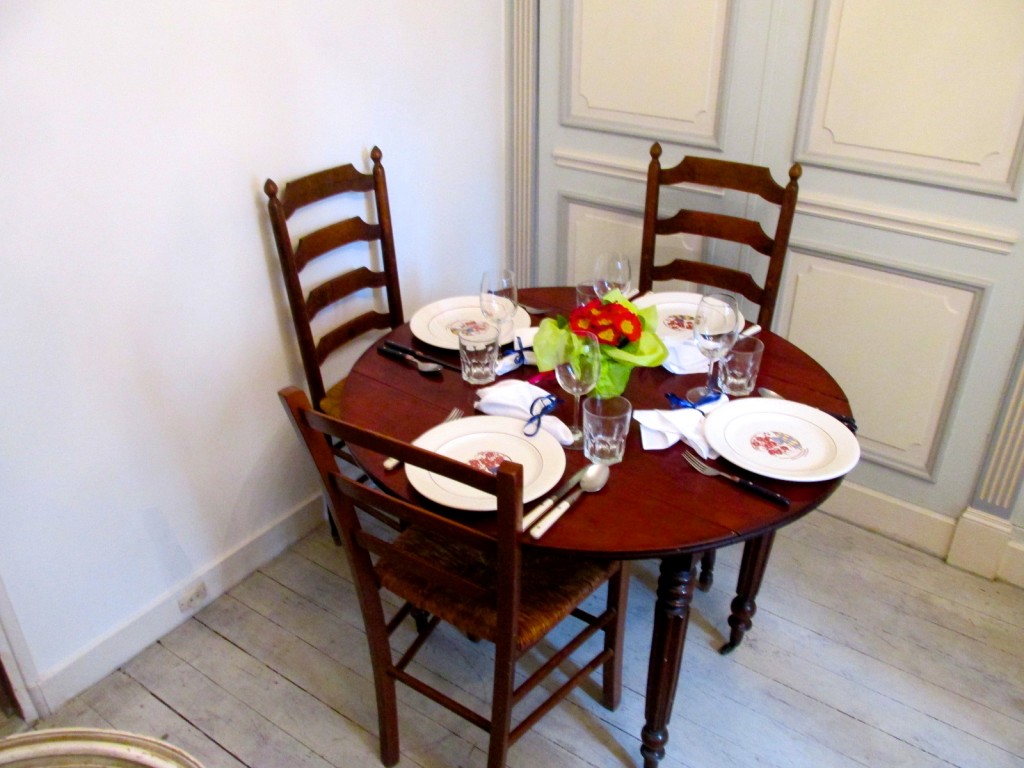 It rained a little today and was gray all day so after bringing the groceries upstairs, we walked another direction to a bakery I wanted to get our baguette some lunch and desert (O LA LA! – of course, desert. Why else would you eat?) Reading time till about 4:00 when we started preparing the feast for Jean and Nicole who arrived around 7:00. The kitchen table went into the "Salon" for dinner, and again, it was a bit primitive and creative; but it worked. The cheese course was my favorite. The man at the huge cheese counter at MonoPrix is very cordial and is beginning to recognize us offering samples. Today he announced solemnly to me that there were more cheeses than anyone could eat in a life time. I responded that it wasn't so if you lived long enough. The truth is that anyone who tried to eat all of those cheeses would have such clogged up arteries that they wouldn't make it one third of the way through.
This picture of Father Jim Hackett was taken today on the way to the grocery to satisfy his longing to own a men's clothing store of high quality. The picture above of the Butter at MonoPrix is posted to calm family members in Colorado who are always waiting for the delivery. I have all I can carry. See you next week.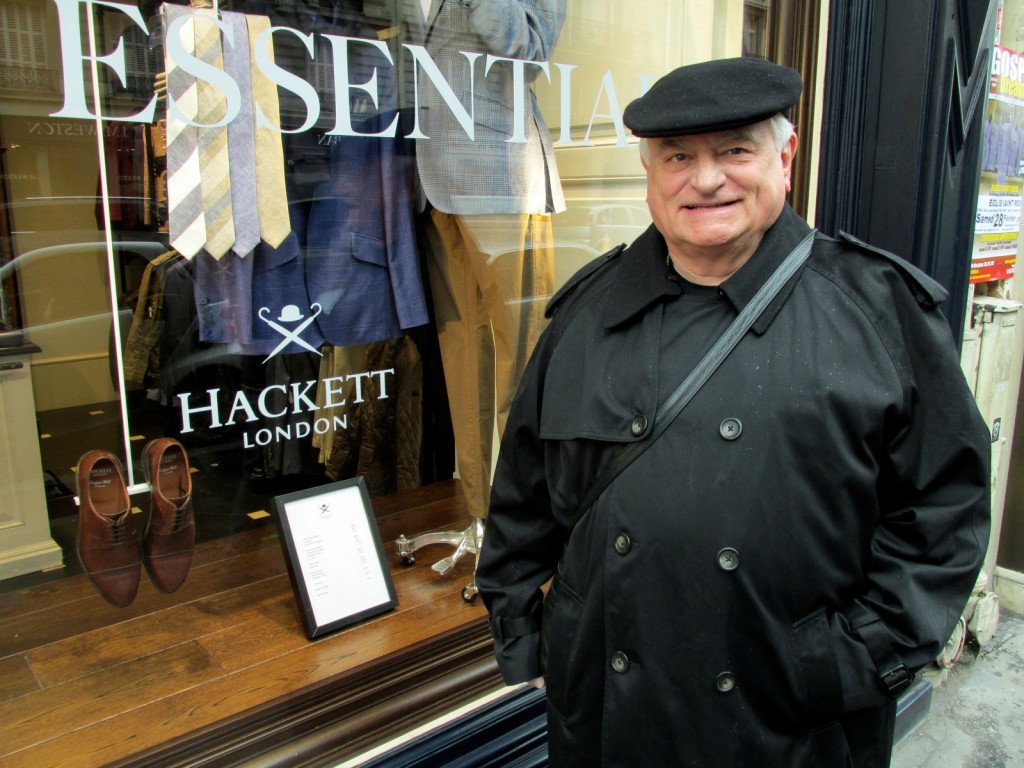 k.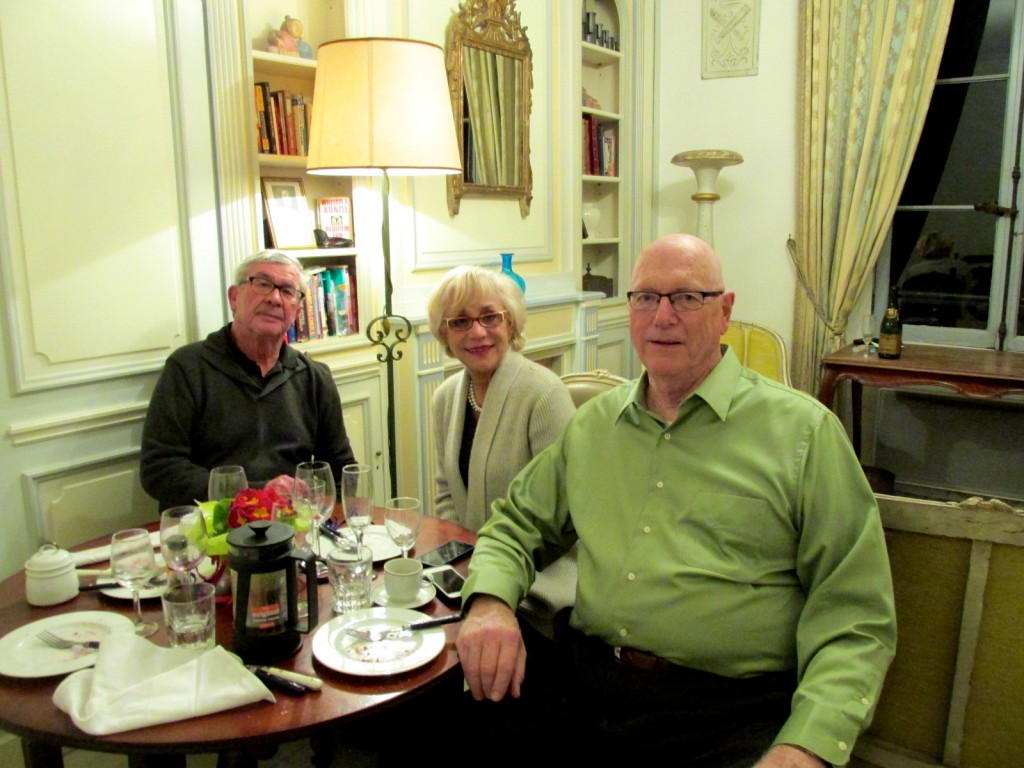 Now the place is cleaned up and returned to normal. We have made reservations for airport transportation on Saturday which is always a sign that things are winding down; but we'll keep going till the very last minute.